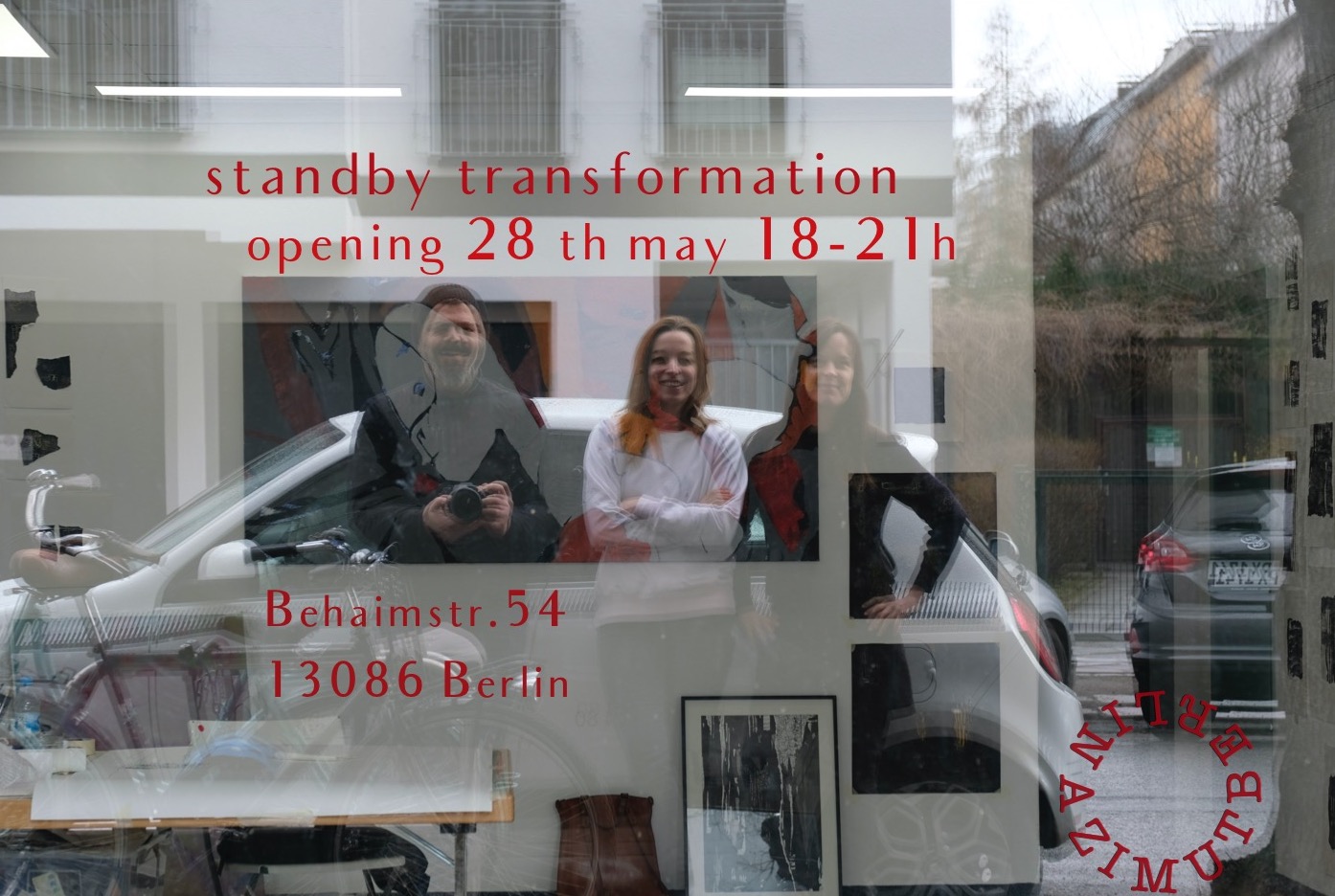 Exhibition by E. Kasemets, K. Sallat, K. Bauer
Stand by Transformations
The stand-by mode has been happening for more than a year now.
The people, the cities, our lives - everything has been frozen like a hold button in a sci-fi drama.
Just constantly waiting for the end date of it all, to continue with our lives, our artistic practice, waiting to present our recent works.
However, there is no end date, no restart button, just a continuation of the daily waiting with bitter comprehension that certainly nothing will be the same.
When we stopped our ordinary living and our surroundings began to look like abandoned cities, nature started to transform and thrive.
In the end, nature wins.
And there is a balance.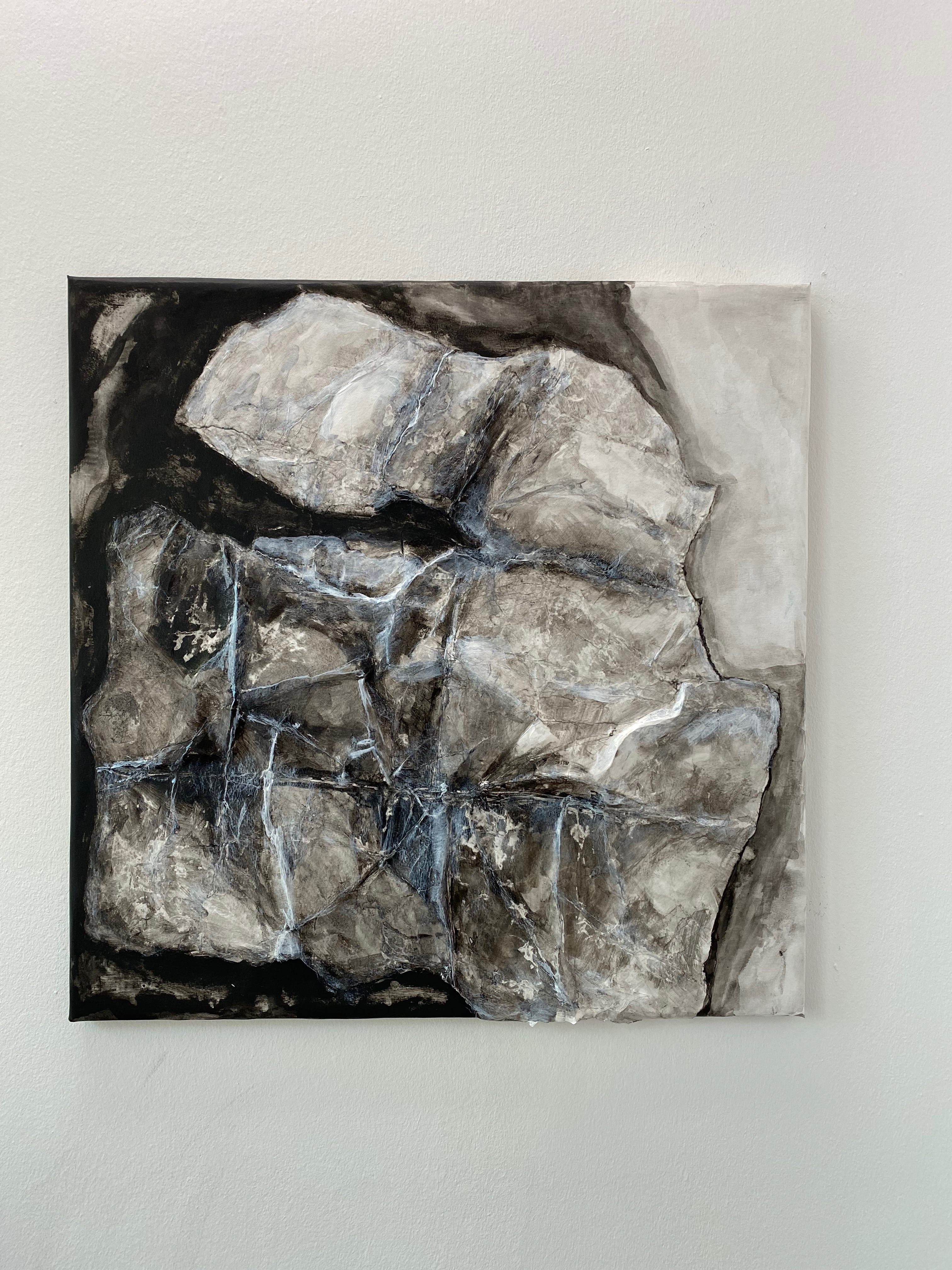 LAYERS
I feel my dreams are losing colours.
The spring arrived,
but the days are not gaining any colours.
For a long time now, the weekends
have been blurred into weekdays,
like dull endless Mondays,
accompanied by pigments of grey
that shadow the sky.
It is mentally tiresome to keep waiting for the change.
Feeling frightened that the change
will appear in some other form
than we are hoping.
And it will.
Transformation and upheaval are inevitable.
The survival maps that we draw in our heads
are not valid due to poor imagination.
There's no more space for colours,
no space for dreams.
Mixed media on canvas
70 x 70 cm, 2021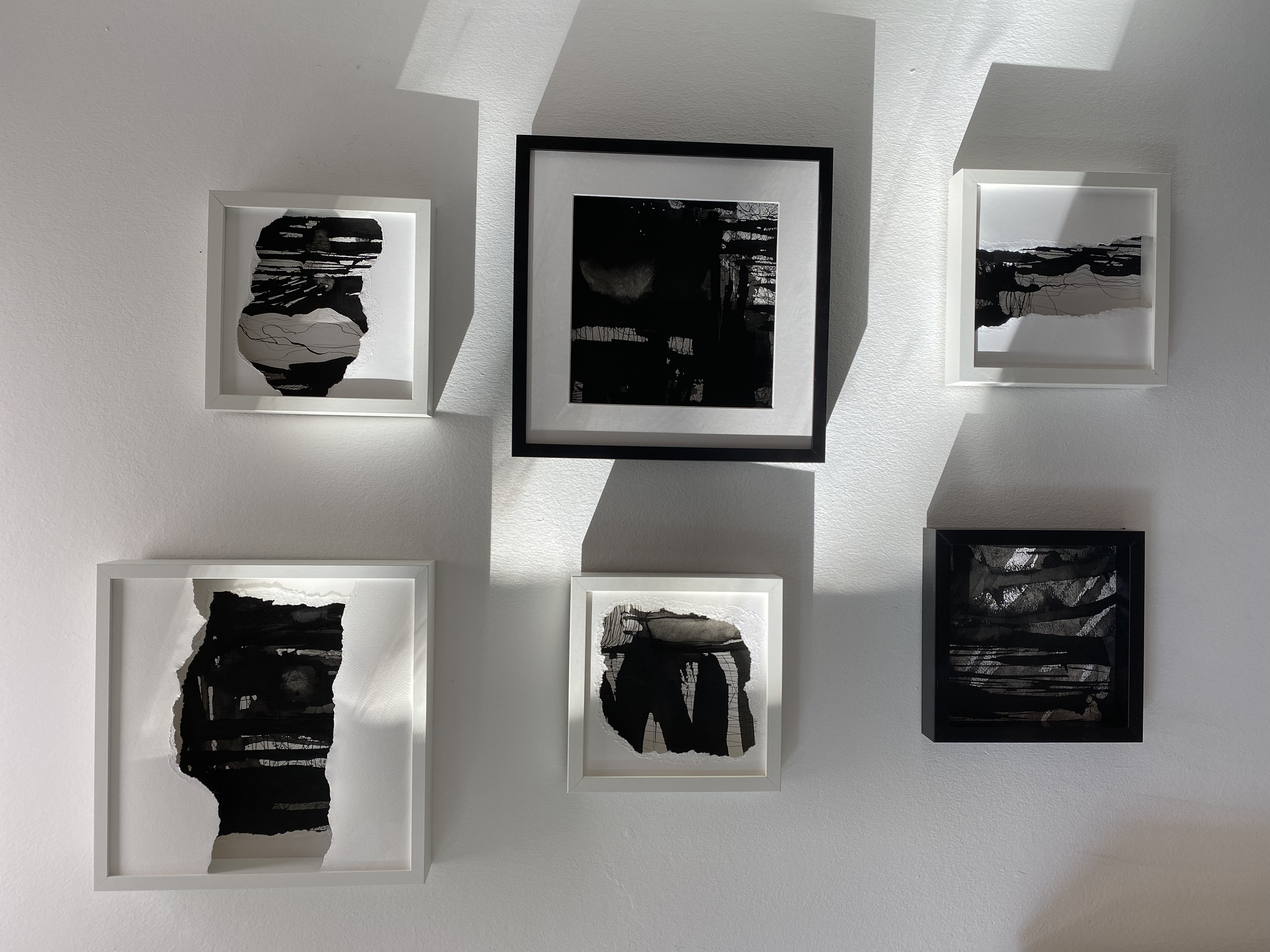 Holes in My Heart Series
We are a family of four and get along well. But sometimes it is still hard. I'm constantly thinking how difficult this might be for the families where things are not well. Especially I worry and feel sorry for their kids.
Ink on paper
25 x 25cm & 35 x 35cm, 2021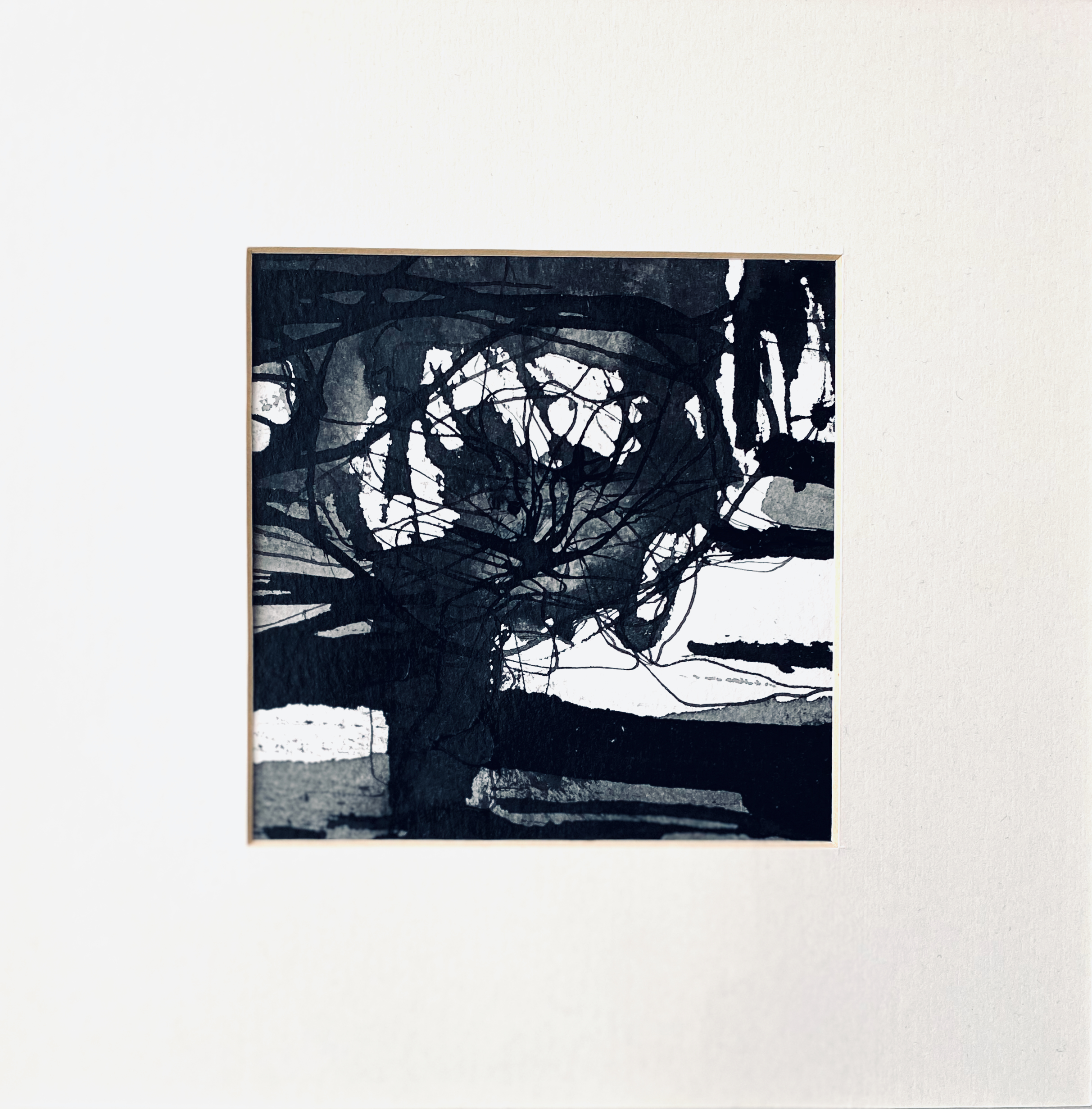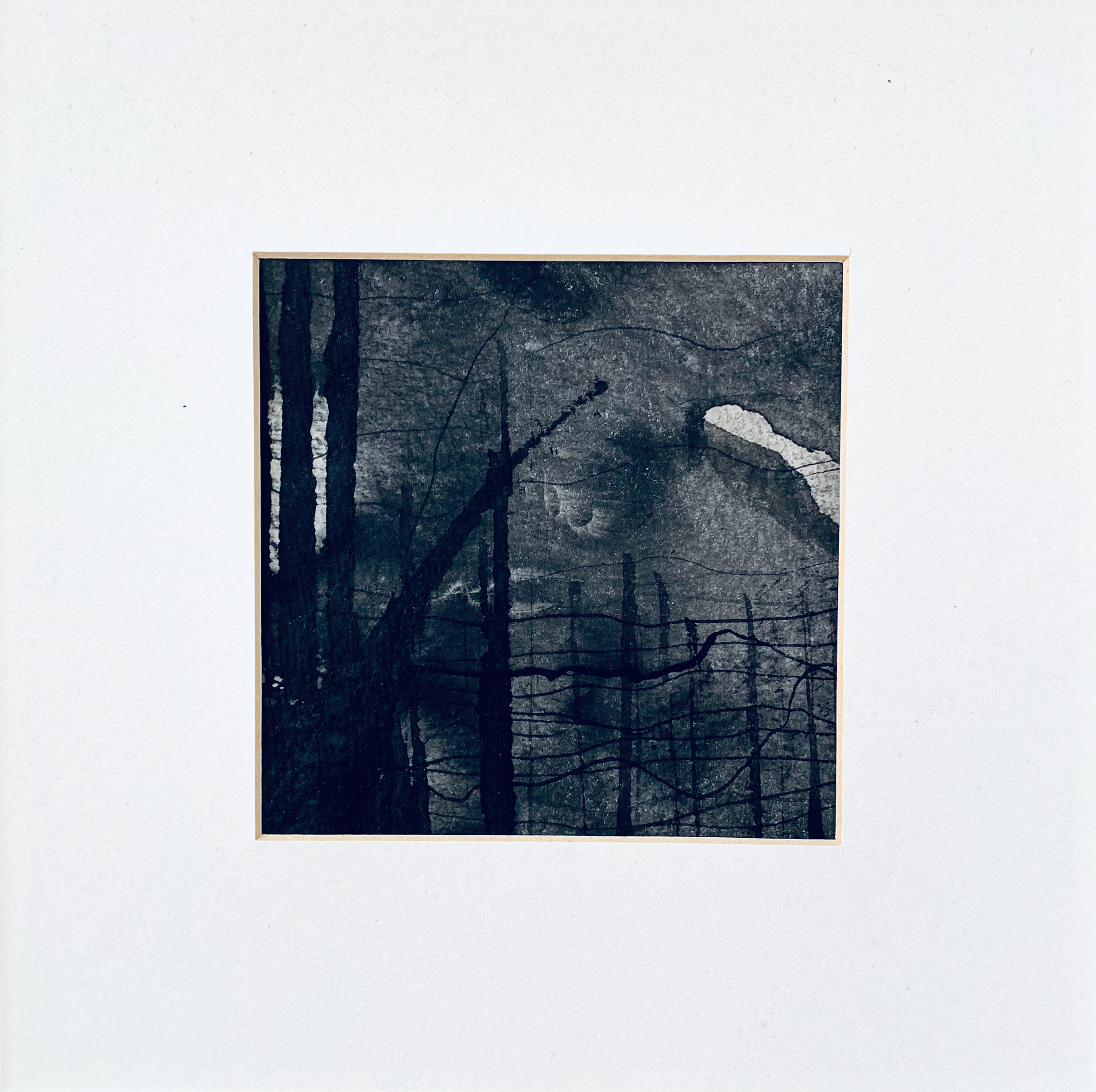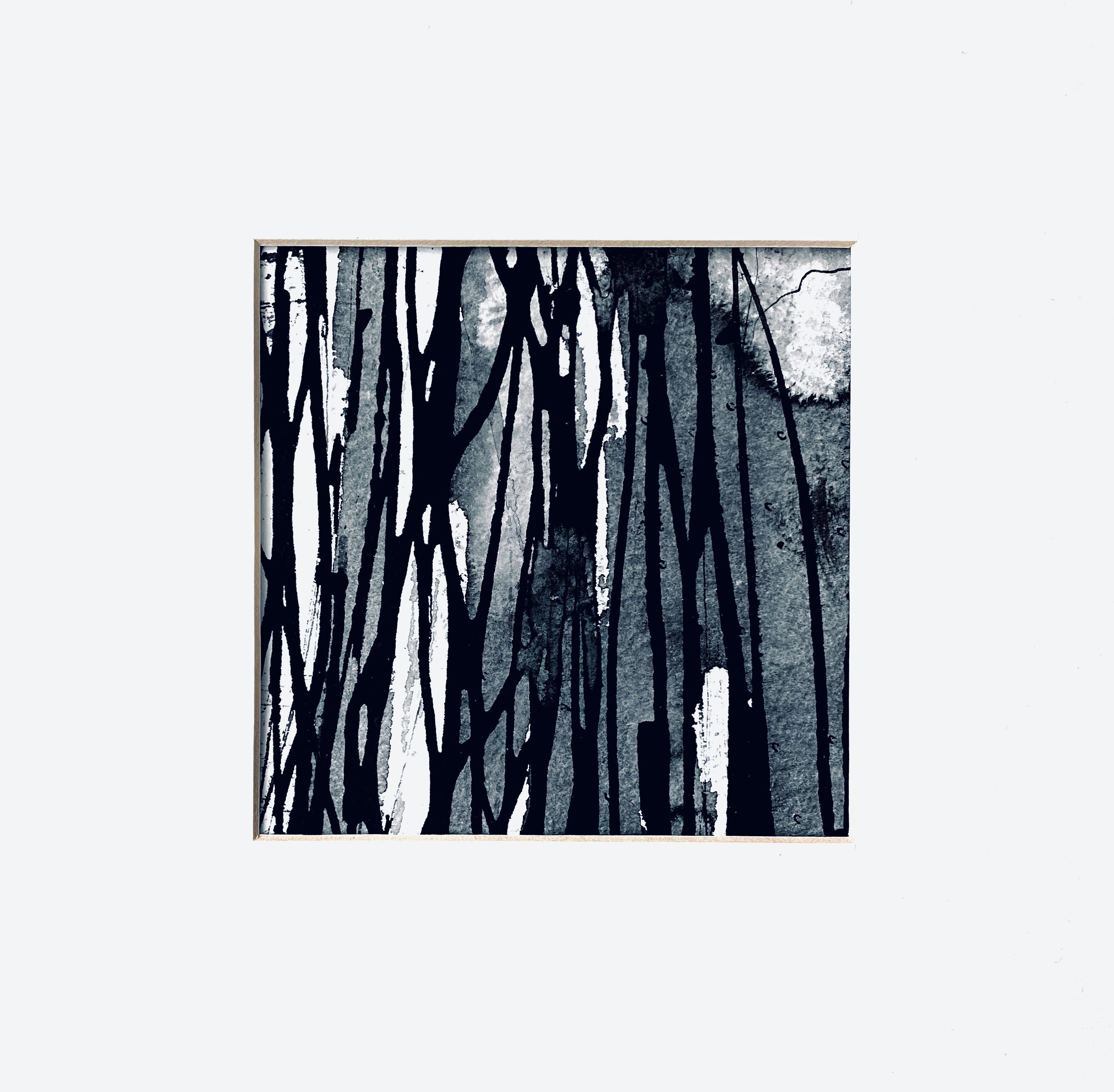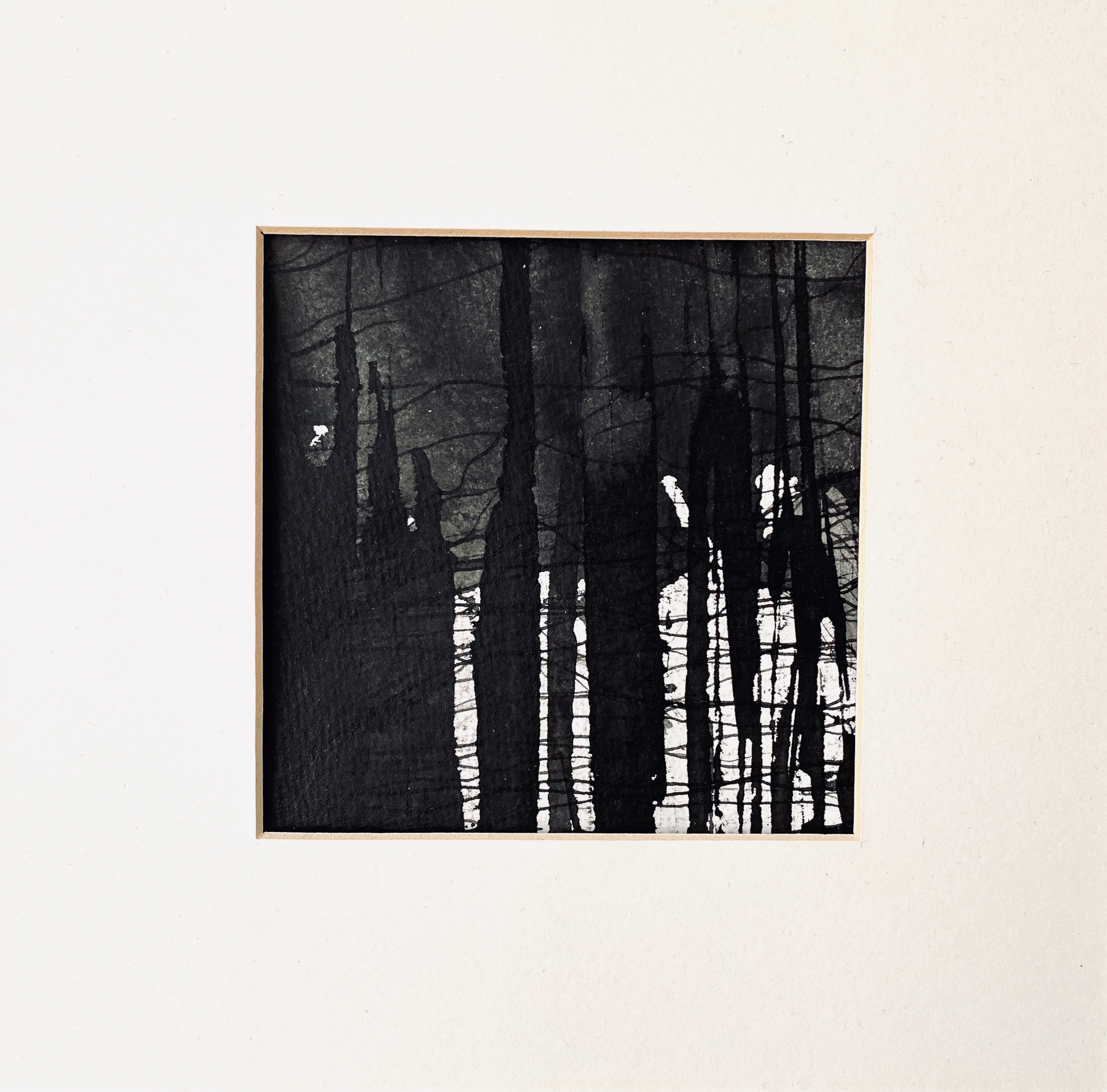 Small series: The Oak Tree, Winter Morning, Spring Melody, Suburban District
In the poetry of existence, the oak tree stands tall, despite the winds that try to knock it down.
The grass grows again,even if it is cut every two weeks. The stars shine, defyingtheir own deaths across time. The birds migrate across a sky that promises heavy storms. And the leaves shed at autumn and sprout again at spring.All of this says,if brave was easy,it would not belongin this family.It is in our DNA, our bones.We all have it in us to be heroes.
(Oak, poem by Nikita Gill)
Ink on paper
12 x 12cm, 2021